Equine Loss of Use
Loss of Use insurance sounds like a great idea, doesn't it? Your pony can no longer do what you want him to do, so why not get some money back from the insurance company. Right? Wrong. Let's review its definition before we go further:
Loss of Use insurance** is a form of permanent disability insurance on your horse and is available as an addition (endorsement) to the Full Mortality & Major Medical/Surgical policy. This coverage is only available on performance horses but not for halter horses or breeding stallions* (see below). It would apply if your horse becomes totally and permanently unable to perform his intended use as listed on the Mortality policy due to accident, injury, sickness or disease. The condition does not always necessitate destruction for humane reasons.
Full Loss of Use
This covers a wide range of permanent disabilities caused by accidents, injuries or illness. It includes diseases such as EPM and navicular as well as ground-related injuries that leaves the horse permanently incapable of doing his insured use. Pre-existing conditions such as scarring or blemishing are not covered.
It still sounds pretty good, right? Unfortunately, it can sometimes be extremely difficult to collect on these policies. How would you prove to the insurance company that the horse can no longer perform his specified purpose? A battery of tests and x-rays with multiple visits to the veterinarian can cost a bundle. How much might you actually receive in the end? It depends.
Let's look at a hypothetical situation for a Full Loss of Use policy. Your horse costs $10,000 and is a Show Jumper. The horse is injured when another horse kicks him causing severe damage to the suspensory ligament. The vet has determined that your horse can never show again at the level the horse was rated in the policy. But he can perform at lower levels. This is NOT considered Full Loss of Use (it is instead determined to be Lack of Ability).
However, if the vet instead determines the horse will never jump again, then it is considered Full Loss of Use and will be covered by the policy.
So how much will you actually receive? Because you have Full Mortality & Major Medical/Surgical, you will get some financial relief to help pay the veterinarian for all the tests, surgeries, x-rays and medicine incurred after the injury. Our lead company offers Loss of Use Coverage with a 60% of purchase price, thus you would receive $6,000 for your horse. Remember to include the cost of the initial veterinary exam (including x-rays for the feet and hocks - we'll use $500 in this example), Major Medical deductible (we'll use $350 in this example), plus the cost of the Loss of Use policy at $300 leaving your final payout closer to $4,850. This is a far cry from the $10,000 you paid for your horse.
NOTE: Some insurance companies' policies state that when they pay a Loss of Use claim they become the owner of your horse, or if you agree to a lower claim payment amount, you can keep the horse. These companies can offer 50% or lower payment for this coverage. At Star H Equine Insurance, our lead company offers Loss of Use Coverage with a 60% payment and you get to keep your horse. If you are considering Loss of Use coverage, be sure to discuss the claim payment procedure with your agent.
The rates for Loss of use coverage usually range from 2.5%-3.5% of the Full Mortality value. In addition, as stated above, to get this coverage a Veterinarian Exam is usually required, to include x-rays of the front feet and hocks. Coverage is usually available for horses ages 1-16.
*STALLION INFERTILITY. Breeding stallions are not considered performance horses and therefore are not eligible for Loss of Use Coverage. However, coverage is available to insure the breedability of your stallion. It is called Stallion Infertility and covers you if your stallion becomes permanently unable to breed due to accident, sickness or disease. The rate for this coverage is usually .75-1.00% of the Full Mortality value and the claim payment amount is usually 100% of the Full Mortality value.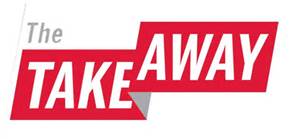 Make sure to insure for ALL activities on your policy. Also, ensure that if your horse is incapable of performing one of these activities, the policy is still enforceable.
Once you have successfully collected a Loss of Use on your horse, you can never insure the horse under any variant of an equine policy again.
Insure at the current capability of your horse, not where you want him to be. You can change the activity level each year as the horse gains more experience.
Short-Term Disability, Loss of Value and Lack of Ability are not covered.
**These guidelines for Full Loss of Use are from two of Star H Equine Insurance carriers. Other companies may vary on their offerings.
As always, Star H Insurance is here to help you. Do not hesitate to call us with questions, concerns or assistance with a claim.
Call us BEFORE you buy that new horse or horse farm.
1-877-827-4480